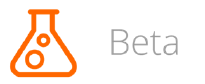 Updated: 14-November-2017
All new products released by carsales media, OEM and corporate division (MOC) from 2016 onward undergo client beta-testing before they become available as general releases for all clients.
This ensures the product:
is technically stable and works as intended
has 'market fit' both in design and pricing/client-value
works to achieve the client outcomes with measurable results.
Clients who participate as beta partners must:
be experimental (results aren't guaranteed)
be innovative, and like a 'media first'
be flexible with timelines
allow us to publish results as case studies 
receive discounted investment for the solution as exchange for taking risks.
Products currently in beta include:
Retention/Recall Programs
In-Feed Video
Pre-Launch Registration
Addressible Audiences
Hold Now/Buy Now
Products that graduated from beta to operational in 2017 include:
Ratings Amp
Clearance Centres
LLI Intender (Industry, Bike, Boat and Caravan 'Intender' targeting)
Deals (replacing Special Offers)
Showroom Category Landing Pages