'Large Views' or VDP (Vehicle Details Page) as they are often referred to in the auto industry represent a customer on carsales network visiting the individual advertisement of a car. 
'Leads' or 'Enquiries' are a form-based submission to a car dealer, or a phone-call using the carsales call-tracking system. These unique calling codes are matched to specific cars, for reporting purposes.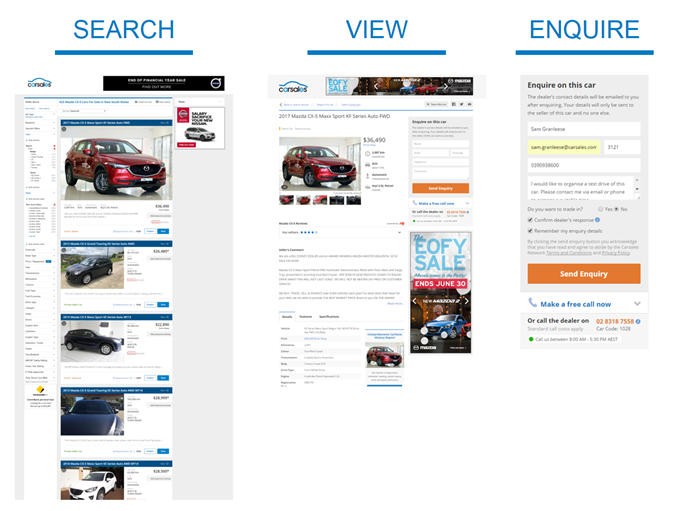 This data is tracked across all browsers and apps, and used in the following insights and reporting features:
PreFACTS Views and Leads Reporting
Cross-Enquiry Reports
RedBookIQ Consideration and Intention Analysis
RedBookIQ Lead Insights.