carsales is best known for when you buy and sell your car but now we have the ability to target audiences in the ownership stage with our Aftermarket Lead Generation product, CRM Data Matching capabilities and Retention Program.
Aftermarket Lead Generation
carsales is an incredibly effective lead-generation platform for car dealers and private sellers, responsible for sending over 5 million leads a year.
We've extended our range of lead-generation products to include specific adjacent services such as insurance, genuine parts and accessories, fuels, and car servicing.
Targeted specifically at private buyers, and integrated into vehicle details pages, advertisers can now leverage the lead-generation platform that powers carsales' own brands and services.
CRM Data Matching
OEMs and advertisers can now sync their customer data files with carsales in order to target relevant segments within the carsales eco-system. Additionally, you can amplify across the wider internet through our data partnership with Audience360.
Subject to approval two-way enrichment can also be achieved, passing relevant in-market status back from carsales to an OEM's CRM system. This allows for relevant retention messaging earlier in the buy cycle, or to remarket to unconverted prospects from the last buy-cycle.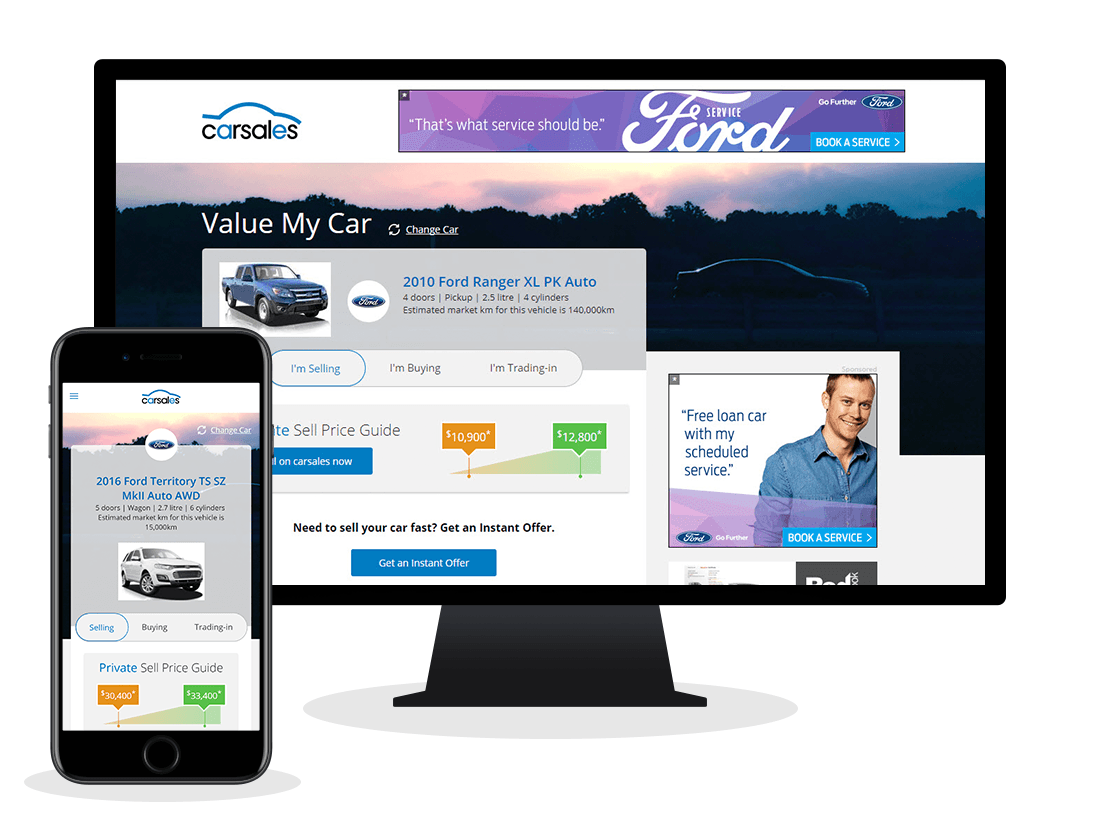 Retention Program
The Retention program extends the capability of identifying customers based on car ownership metadata, such as new, used, private, brand, models, and segments.
This identification comes from both declarative data, inferred data from the buy-sell marketplace, as well as services such as tyresales.com.au, partsales.com.au, and carsales' membership feature My Garage.
These identifying capabilities are ideal for your servicing and parts departments, loyalty and retention programs, as well as upselling customers from their current car into a brand new one.
Detailed specifications can be accessed here: Ad Specs for Ownership Advertising
Please allow 10 working days for creative deadlines prior to campaign launch date.
These products are current in BETA, so to book a campaign, or request a proposal, please contact your account manager or click here to contact us.