Category
Awareness
The carsales homepage and first-impact product has been the gateway to the largest new car marketplace in Australia for years, reaching over 450,000 UBs each day.
This top-of-the-funnel product provides maximum reach and high impact for brand executions, retail campaigns or model support by taking ownership of the homepages and first 3 impacts across the carsales automotive network – carsales, RedBook and Motoring.
In the new design, a simplified search box overlays a large hero image of the sponsor's model, while – for maximum impact – a full-width strip ad auto-expands as the user scrolls down the page.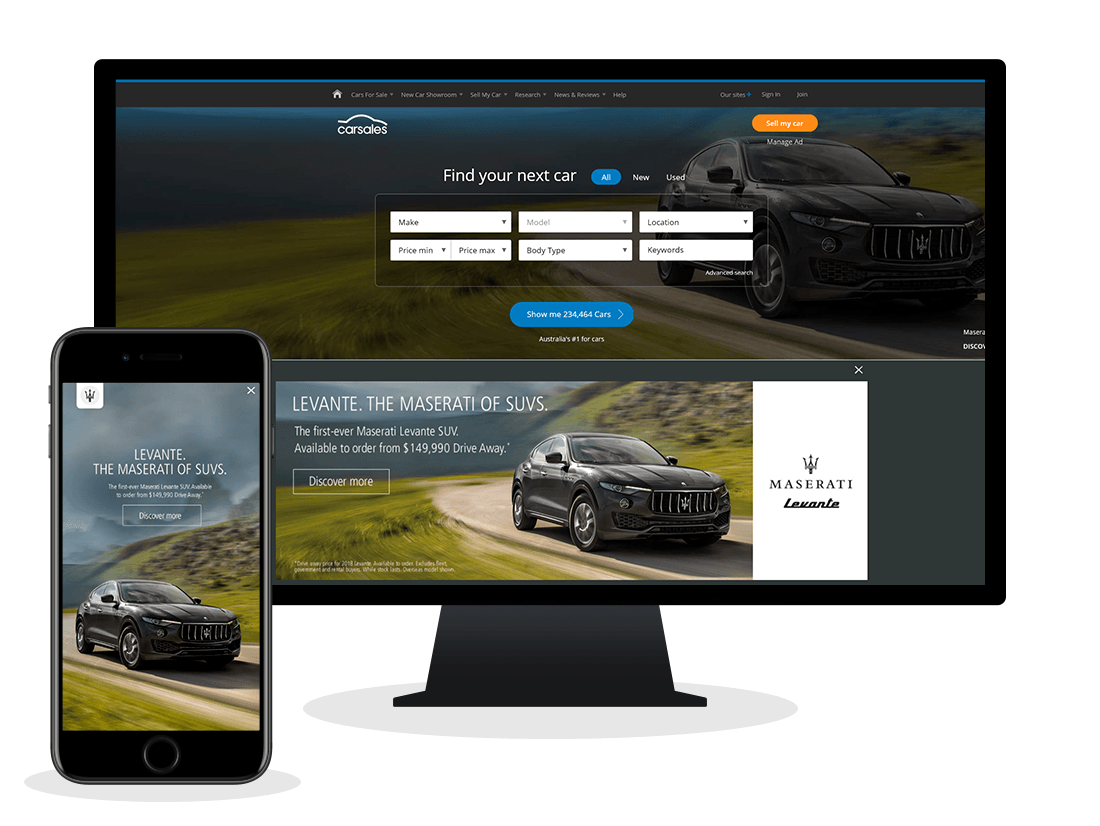 Detailed specifications can be accessed here:
Ad Specs for High Impact Homepage (Auto Sites)
Ad Specs for High Impact Homepage (Leisure & Industry Sites)
These executions require varying amount of time to complete.
To book a campaign, or request a proposal, please contact your account manager or click here to contact us.