Sponsoring a body type gives your brand high impact integration into the carsales New Car Showroom, helping to create greater awareness and drive consideration of your model, in its segment, with an in-market audience.
Encompassing a native hero image, standard display and native ad units, as well as editorial support, Body type sponsorship, delivers internal drivers to your brand page, as well as external links to drive consumers to your website, enabling them to continue their brand journey.
Carsales has highlighted the importance it places on body types by promoting them on the homepage.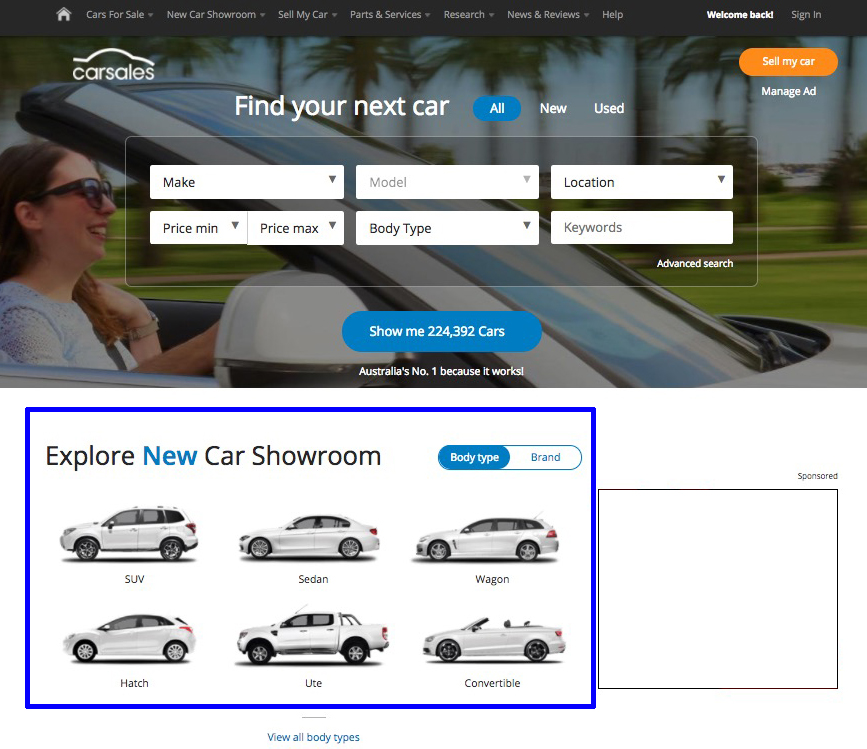 Complete sponsorship of the selected body type, with placements from top to tail.
Detailed specifications can be accessed here: Ad Specs for Body Type Sponsorship
Please allow 5 working days for creative deadlines prior to campaign launch date.
To book a campaign, or request a proposal, please contact your account manager or click here to contact us.